Water plumbing leaks are a common problem that we have been providing a solution to for over 40 years. Our water line repair services are performed to accurately pinpoint the problem and get the plumbing leak fixed fast. Our routine water pipe inspections are a great way to help prevent water leaks as we find problems before they occur. See why we are one of the most trusted companies to preform water leak repair
call us today!  727-428-0323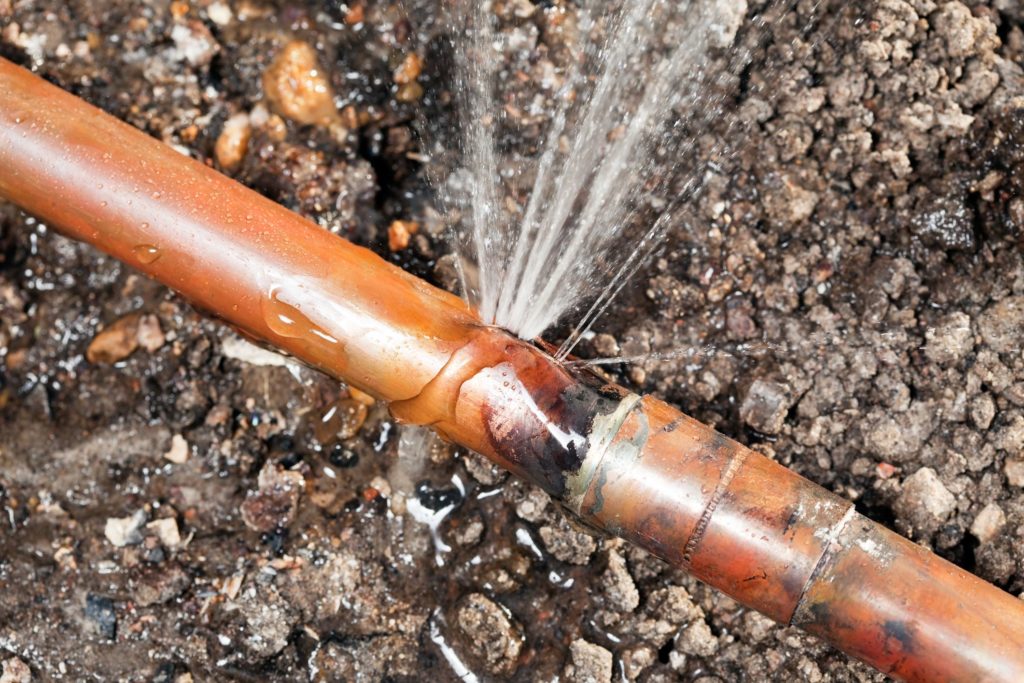 Your Trusted Water Line Repair Experts
Once in awhile due to wear and tear, or something accidentally puncturing it, a plumbing pipe will spring a water line leak. This is certainly not one of the best things a homeowner can experience. After shutting off the main water valve, it's time to pick up the phone and call a trusted local plumber. Some leaks are not as noticeably as others and may cause structural damage before it's noticed.
In either case, Friend's Plumbing can help. We provide annual plumbing checkups to prevent such occurrences from happening and we also have the experience to offer Water Line Repair services if and when problems occur.
Water line leaks can be an annoying and costly problem for homeowners. If you have a water line leak, it's important to act quickly to minimize damage and repair the leak. The best way to do this is to call a plumber. A professional plumber will be able to identify the source of the leak and provide the necessary repairs. They can also inspect your entire plumbing system to ensure there are no other potential problems. It's also important to note that some water line leaks require specialized tools and expertise, so it's best to enlist the help of a professional. In most cases, our plumbers will usually be able to provide same-day service and have your water line leak repaired quickly and efficiently.