A Video Drain Inspections is one of our most useful tools when it comes to servicing sewer lines. Whether it's before or after a sewer stoppage, a video drain inspection can provide us with the information we need to ensure we make the best repair possible.
call us today!  727-428-0323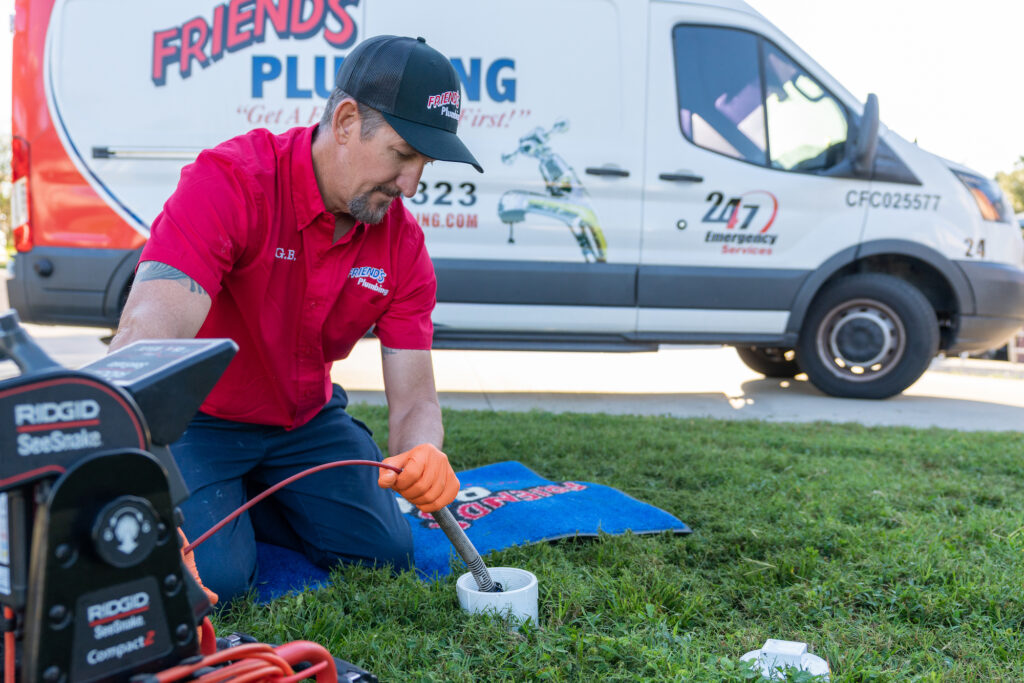 Your Trusted Video Drain Inspection Experts
Friend's Plumbing is an experienced and reliable plumbing company that takes great pride in providing our customers with high-quality services. One of our most valuable services is the Video Drain Inspection camera service, which is designed to diagnose and locate sewer drain problems efficiently and effectively. Our team of skilled technicians is equipped with the latest technology in video camera inspections, enabling us to identify issues with greater precision than ever before.
We understand that many sewer and drain stoppages can be indicative of serious problems, and that's why we prioritize video inspections. These inspections allow us to evaluate the root of the problem, and often, they expose hidden issues such as tree roots. These roots can be incredibly damaging to pipes because they can break pipes or even enter them, leading to clogs and other problems. We believe that investing in the Video Drain Inspection camera service is one of the best ways to ensure your plumbing system is in top condition, and we are proud to offer this service to our valued customers. Call us today if you would like a Free Quote and more information on our Video Drain Inspection camera service.