Drain, Sewer Cleaning & Hydro Jetting
If you have lived in your house for long, you have probably experienced some type of plumbing drain clog. It's inevitable that it will happen, but to help prevent drain clogs it is important to have your drains cleaned every so often. Otherwise, build up can occur and will eventually cause a blockage. Drain chemicals can be harsh on the sewer systems but there is another alternative. Contact Friend's Plumbing today for our Drain Cleaning services.
call us today!  727-428-0323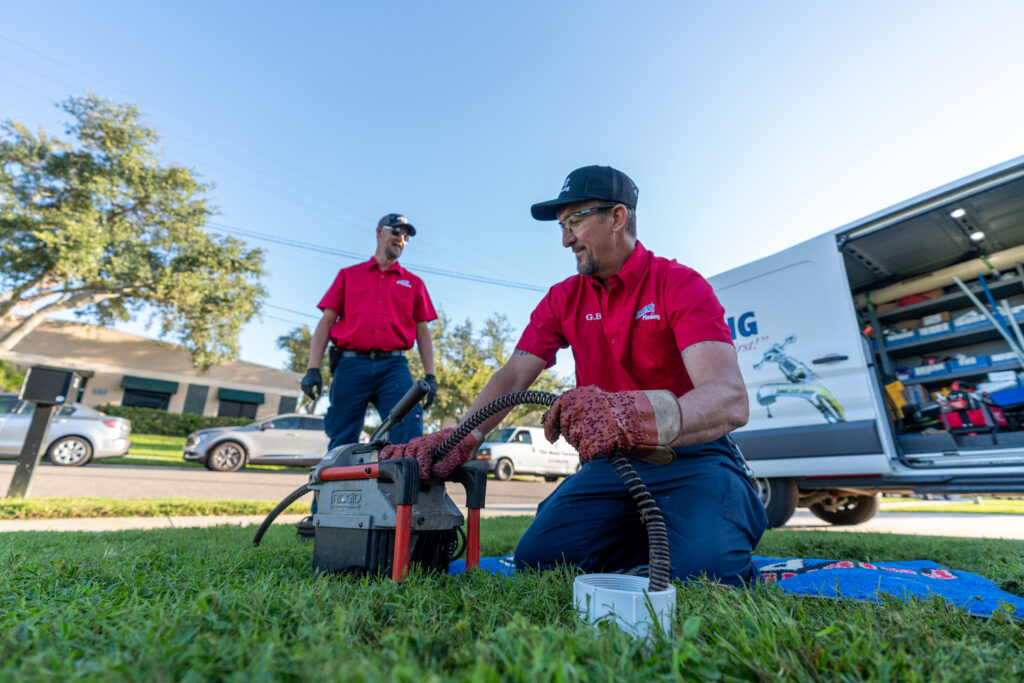 Your Trusted Drain Cleaning Experts
As a family owned plumbing company since 1979, we have become a trusted name in drain cleaning and replacement. Our years of experience help us in pinpointing the problem and finding the easiest and most affordable plumbing solution.
Whether it's a toilet stoppage or bathroom sink clog that you need or an annual drain cleaning and inspection we can handle the job. We offer video camera inspections, this is available on demand so we are never caught off guard. Cleaning drains is a huge part of our business and we feel confident we can give you the results you expect. Try our drain cleaning service and see why we are one of the leading plumbing companies in the area.